Energy – Passion Variety Pack
Energy – Passion Variety Pack
The Subscribe & Save program is an automatic shipment of products delivered to your home whenever you decide. Subscribe now and save up to 10% on every Yoli product when you sign up. You can cancel or modify your order anytime.
Your energy is our passion. Fuel your day with clean energy derived from green plants and whole fruits. Our proprietary Thermo-G™ formulation taps into the power of nature to deliver a healthy boost. And, with lively flavors and a touch of safe, all-natural sweetener, Passion is as delicious as it is powerful.
Flavors included:
Pina Colada
Raspberry Lemon
Berry
Strawberry Kiwi
Grape Acai
Peach Mango

---
Natural Health Product
Enhances cognitive performance
Enhances motor performance
Thermo-G™ Proprietary Blend
• Green Tea Leaf
• Pomegranate
• Strawberry
• Acai
• Guarana
• Olive Leaf
• Yerba Mate Leaf
Mix one serving with 8-12 ounces of water and enjoy!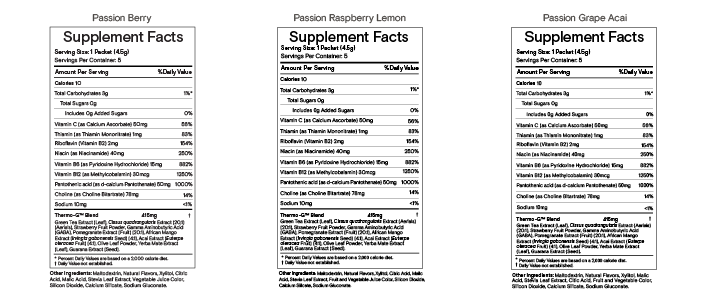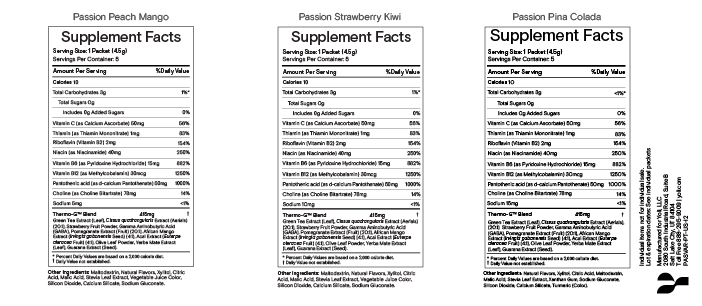 These statements have not been evaluated by the Food and Drug Administration. This product is not intended to diagnose, treat, cure, or prevent any disease.